Culture and brand strategy
The new Air BP leadership sensed there was something special about their culture. Something distinctive that they all valued, and that made them money. The problem was, they all felt it was slipping away.
They wanted to protect what was great about Air BP. So they were looking for a way of describing their culture and brand personality when they were at their best, and encouraging that behaviour.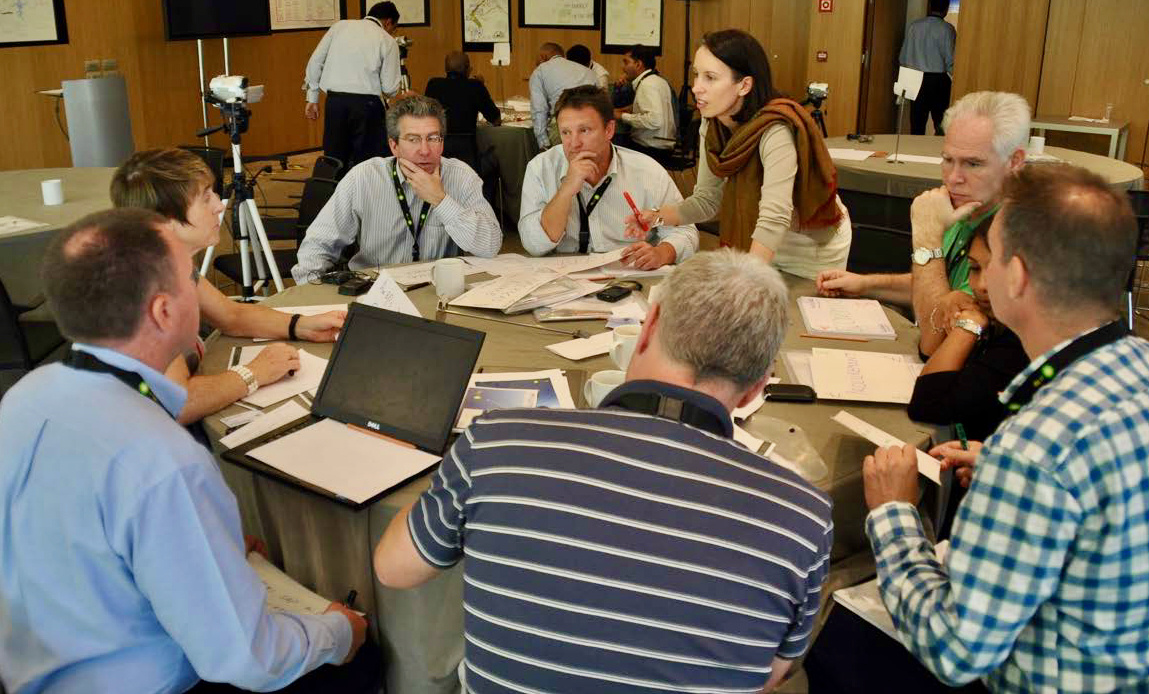 A fresh brand strategy
At their of global leadership conference in Barcelona, I helped Air BP's exec team come up with three themes. You might call them a promise, or values – or a heartbeat.
The heartbeat described what made Air BP stand out. What made them different from their competitors. And what would help them win and keep more business.
People were particularly excited about this work. It felt true to the business and had loads of energy. And after the event, they wanted to build on the buzz.
So they asked us to develop the heartbeat into a clear vision and personality. And to use that process to consult their wider leadership and get them behind what was going on.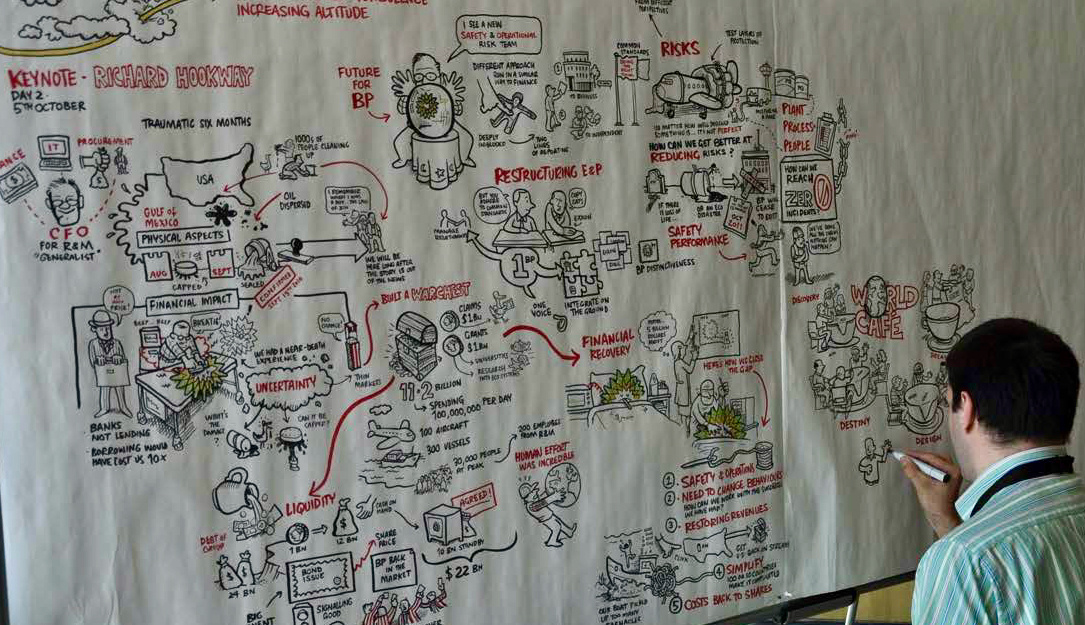 Feeling their heartbeat
The best way to do this? Listen to the stories people have to tell.
So we started by poring over all the brand and leadership thinking we could get our hands on. Then we road-tested our initial heartbeat ideas by interviewing people round the world. From the site manager of a facility supplying 70% of a major nation's jet fuel, to a woman on a mission to make sure the fuel she allowed into aircraft around the world every day was top quality, without fail, every time.
We pulled together their feedback and insights and distilled everything down into something that felt true to Air BP and valuable to their customers, and that competitors would find hard to copy. Combining this with existing brand thinking and working with the exec team along the way, we eventually came up with a vision, a personality, and then a tone of voice.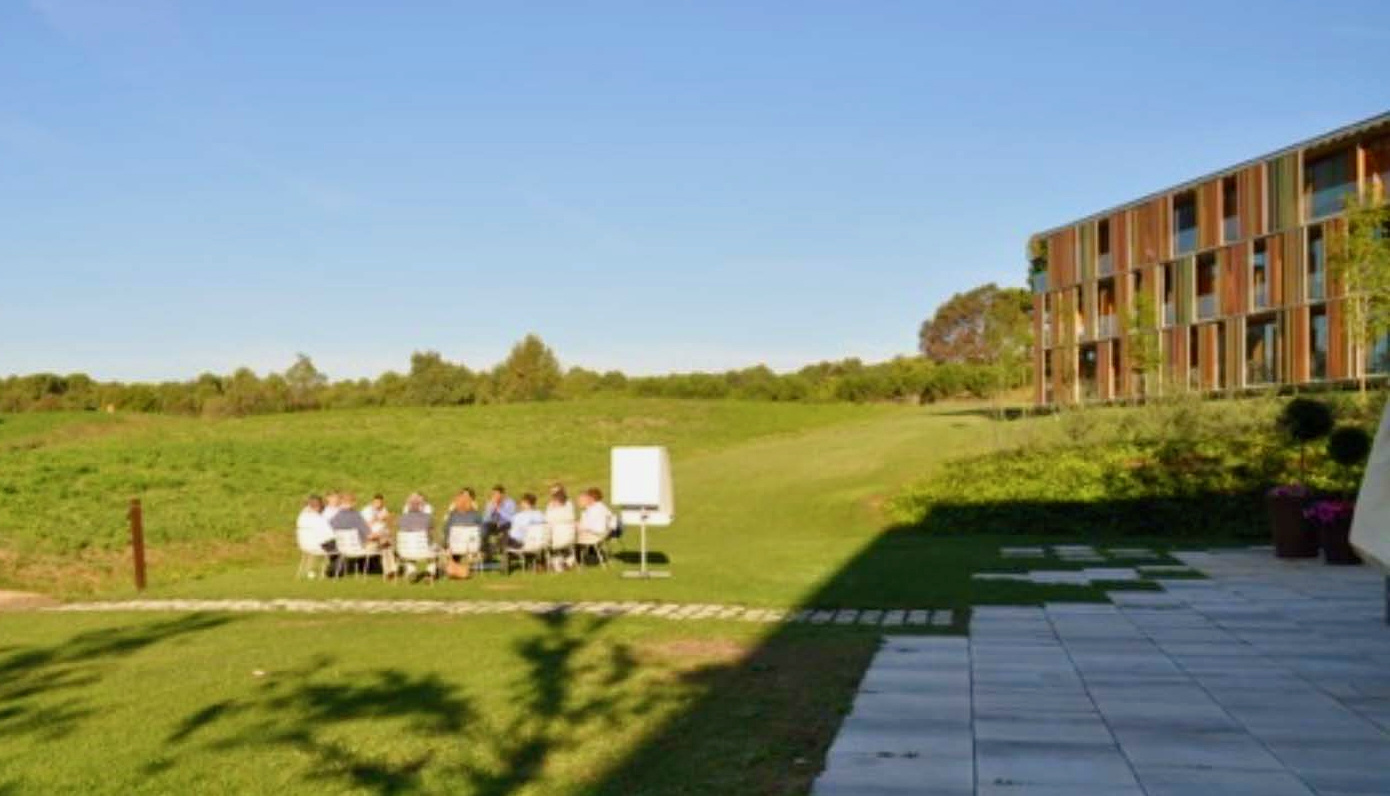 How it helped
By now, thousands of people around the world have heard the new Air BP heartbeat. And as people have joined in with the beat, the organisation's starting to march in time to the rhythm.
As well as seeing their brand thinking improve, we've loved watching Air BP's leaders become so excited about the future. They couldn't wait to get stuck into using what we came up with.
And people are writing differently at Air BP too, now that they have a tone of voice that fits so perfectly with their strategy and direction.
(I'm still hoping they might be able to find me a spare jet, though. Even a small one would do.)
"When I first met Ben, he got us straight away. Together we came up with a way of talking about our business that had loads of energy. And when we asked Afia to take it further, they designed a process that worked around the world, and came up with the goods."
David Gilmour | CEO | Air BP