My approach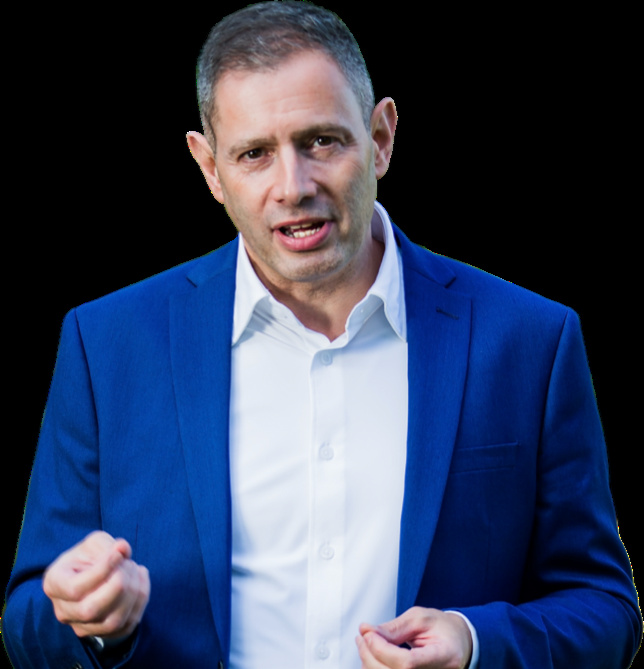 Transform your customer comms
Engage, motivate and focus your employees. They'll improve your customer experience. And that'll improve your commercial results.
Here's how it works
Energise your employee experience
I've been inside organisations learning what works – and what doesn't – since 1995. My greatest frustration is seeing a disconnect between the promise and delivery, between brand and culture. I'll make the connection – helping you keep your promises to your customers. Because that's what makes them happy.
Build a better brand
Many brand strategies are based on insight, but not on the culture's ability to deliver. I start by understanding the strengths of your culture – the qualities that have made you successful so far. Building on those strengths, we develop a brand strategy that isn't just a fanciful concept. Your brand will be deeply rooted in your culture's ability to deliver. Which means you can be confident you're giving the service you promised.
Transform your customer experience
Having aligned your culture and brand strategy we can make these real in every interaction with your customers. We'll map their journey, discover how they're feeling and when, and transform each moment of contact. And with this new, clear direction, we'll train your teams to build their empathy and coach them to sustain it.
Read client case studies
Connect your culture, brand and experience
If you're not connecting your culture, brand and customer experience you're missing out on growth.
Employee experience
Heartbeat
You at your best

What are you like at your best? This is what I call your 'heartbeat'. When we start from strengths, people are more creative about imagining a new future. It engages them emotionally and they feel involved in creating the kind of organisation they love working for. My job is to ask the questions and hold a mirror up, to help you hear what's not being said.
Alignment
Align your leaders

Are your execs on the same page? You need a powerful story that connects your leaders, people and customers so that everyone's pulling in the same direction. If you're not agreeing at exec level, your teams are getting different messages. My experience is in facilitating the conversation, hearing competing narratives and weaving them into a coherent story – with language that resonates.
Values
Evolve your values

What do you believe in? How do your values line up with the unspoken assumptions about how things get done? Values are too often just platitudes. To change behaviour, they need to feel real and be expressed in fresh language that provokes action. I'll find you that language.
Behaviours
Develop behaviours
How do you want people to behave? How are they actually behaving? If there's a gap, a behaviour framework can help. There's an art to creating one that encourages rather than constricts – this is about empowering, rather than controlling. I'll help you avoid the clichéd phrases and define behaviours that inspire your people. And I'll help you embed your behaviours in your job descriptions and performance contracts.
Engagement
Engage your people

How will you bring everyone with you? How often have you seen values and behaviours sit in documents but not change anything? I recruit champions or influencers from across the business. These make sure your values help rather than hinder and resonate for every team. Working with these people helps the whole organisation to feel consulted. And I'll build your internal capability so you're not reliant on external support.
Brand strategy
Audience
Who are your customers?
Who are you trying to attract? What's going on in the market? And what alternatives are they comparing you against? Sound brand strategy starts with diagnosing the problem you can help solve and understanding that in a wider cultural context. It's then choosing an audience to focus on and understanding them deeply.
Purpose
Why do you exist?
Why are you in business? Call it purpose, vision, mission... it doesn't really matter. Every business looks at it differently and it's my job to help you find the right fit for your culture. You may have a purpose beyond profit or just be there to feed your shareholders and employees. Either is fine, but you need to be clear. And to put it in words your people can rally around.
Positioning
What do you stand for?
What do you stand for in the eyes of your customers? Positioning is the space you want to take in your customer's mind. What do you want them to think about you? What do you want them to say about you? Getting clear on this will help you find and express the things customers want, so you can deliver that better than your competitors.
Identity
How do you behave?
What do you think when you think of brand? Brand identity probably comes to mind. This is how you look and feel everywhere a customer comes into contact with you – website, email, stores, customer service and so on. I think of that as your personality – what you're like to deal with. I'll help you define it and give you a way to represent that in your logo, colours, typography and every other way you can express yourself.
Voice
How do you sound?
Tone of voice is your brand coming through in language. It's a part of identity, but unusual – because everyone uses it – from your leaders to lawyers, finance to customer service. Your language is fundamental to connecting with your people, stakeholders and customers. And I've found it a surprisingly powerful tool for change.
Customer experience
Journey
Audit your customer journey
What do your customers go through? Do you really know? I'll help you step back and see the journey your customers go through with fresh eyes. From first hearing about you, to buying, to asking for help. Every step is an opportunity for you to win their hearts or annoy them. I'll help you make the most of those opportunities and empathise rather than irritate.
Strategy
Map your experience strategy
How do you want them to feel? Once you've mapped your journey, you'll know what customers actually think, feel and do at each stage. Now you can decide what you 'want' them to think, feel or do. I'll help you improve how customers 'feel' at each touchpoint, and that'll make your relationships better and stronger.
Touchpoints
Transform your communications
This where your customers get to experience all your hard work. Every point of contact, from social media and advertising, your product design and packaging, to emails and customer service – your brand is made up of all these moments of contact. I'll help you transform each moment into one that feels positive and builds your relationship.
Training
Train and energise your teams
How will you equip your teams? If you transform your communications alone, the effect is skin-deep. You need to follow up with action. So how do you bring the brand to life through your people's behaviour – throughout your organisation? I facilitate sessions getting teams to work through how they can apply your brand in their specific situation. And I'll train your people in the new behaviours.
Coaching
Coach and sustain the skills
How will you make it last? Guidance, transforming comms and training are a fantastic start. Now you need to sustain the change, or it'll wither away. I'll help you embed your values and behaviours in your job descriptions and performance contracts. Then I'll train your managers to coach their teams and reinforce the behaviours you want to see.
Do you have questions?
What do we get?
There's a huge range of benefits to this work – these examples are just the start. Clients often tell me it's transformed their organisation.

Employee experience
Tangible benefits – Leadership alignment, values, behaviours and engagement.
Intangible benefits – Your culture will feel different and better. Clients say their teams are more engaged and energised.
Brand strategy
Tangible benefits – An engaging strategy, eg purpose, vision, values, personality, tone of voice. Your brand story and brand messaging.
Intangible benefits – A sense of purpose and focus. Your people will be clear where you're leading them and feel more excited and motivated about the journey. Your customers will have a clearer understanding of who you are, what you stand for and why they should buy from you.
Customer experience
Tangible benefits – Written and spoken brand guidelines and skills. Training you can deliver and your trainers trained. A coaching skills framework and training.
Intangible benefits – Your people will feel more confident and better equipped. Customers will feel more cared for, they'll like you more and be more likely to buy. Clients tell me I helped them become more customer-focused.
Do we have to do all of this?
No. You very likely have some parts of my model in place already – we don't need to reinvent the wheel. My experience is that all these things combine to generate and sustain deep transformation. And no business has the capacity to tackle it all once. It's a journey and simply by starting, you'll improve your situation. We'll focus on something concrete and tangible and do it well. That'll prove the business case and then we can take the next step.
Do we have to work in this order?
I put culture, brand and customer experience in this order because everything stems from your culture. But we can begin wherever you have the most urgent need. Some clients are delivering great service on the phone, but things go wrong in writing, so we start there. Others are merging or relaunching and need brand strategy first, so that's the logical starting point.
How do you deliver all this as one person?
I only take on one or two new clients each year. That makes sure I have the right capacity for you. I also have a team of around 20 associates, many of who I've worked with for more than a decade (or two) – strategists, culture experts, trainers, coaches, designers, copywriters and more.
Who do you need to work with?
We'll be looking into why you exist, what makes you different, what you believe in and how you want to behave. So it only makes sense to make decisions at exec/c-suite level, CEO in particular. I'll need their input and sign-off at various stages, but I'll shoulder the workload and take as little of their time as is practical. I'll also recruit a team of influencers or champions from across the business. The more time they can spend, the faster you'll get results. We'll also need a project team or person, who might sit in People, Brand, Marketing, Customer Service and/or Project Management.
How do we maintain it?
The best way to maintain change is to have a group leading it from within. So I'll help you recruit a team of influencers or champions from across the business. Their job is to make sure their area of the business feels heard and that we've responded to their needs. I'll help the influencers plan how to bring any change to their area and to maintain it in the long run. This often involves training them to deliver training and or coaching. My aim is always to make you independent, so you don't need me any more.
What will it cost?
Every business is different and what matters is what's valuable to you and your stakeholders. Many people start with a £10k audit and go step-by-step from there. You may just need a crisp articulation of your vision, mission, objectives, strategy and tactics (VMOST). Or you may want to transform yourself into a more customer-focused organisation. We'll agree a scope of work and cost right at the start, so you're always in control. I usually offer options, too, to give you choice.
How do we pay?
We'll usually agree a fixed fee for the scope of work at the start. Then we'll agree the terms, for example, one-off, phased payments or retainers.
How will we measure results?
We'll agree this at the start of the project. We'll start with what you measure right now because you already have the mechanisms in place. Then we'll see if we need anything else specific. Examples from other projects include cost/income ratio, cost to serve, Net Promoter Score (NPS), Employee Promoter Score (ENPS), engagement, customer satisfaction, brand awareness, customer lifetime value… the options are virtually endless.